I have a coffee table in square shape at my home and initially we took some time to figure out the styling of this table. For us Pinterest came to rescue and we will proudly admit that we derived our styling inspiration from this platform. I have collated 5-6 styling ideas and a basic of 'styling essentials' for styling the coffee table.
Here's the first image which will help you understand the basic essentials of styling a coffee table and trust me it is not just limited to spring season, you can style this way all year around.
You need a stack of books: if you are a reader then I am sure you must be having a collection of books at your home and if you are not a pro then you can keep 4-5 books basis your interest.
You need a tray: Your tray can be of a wooden, mirror, marble with gold plating. better to keep this neutral so that you can play with the accent color
Decorative pieces: to place on the tray, go as per the theme of your decor
Greenery: For me, this is the key player. Add some greens to make your styling look lively. You can either keep flowers in a vase or minute pots having succulents or pothos
Now that you know what all you need for styling your coffee table. Let's look at some of the styling inspirations which I have taken from Pinterest to suit your taste.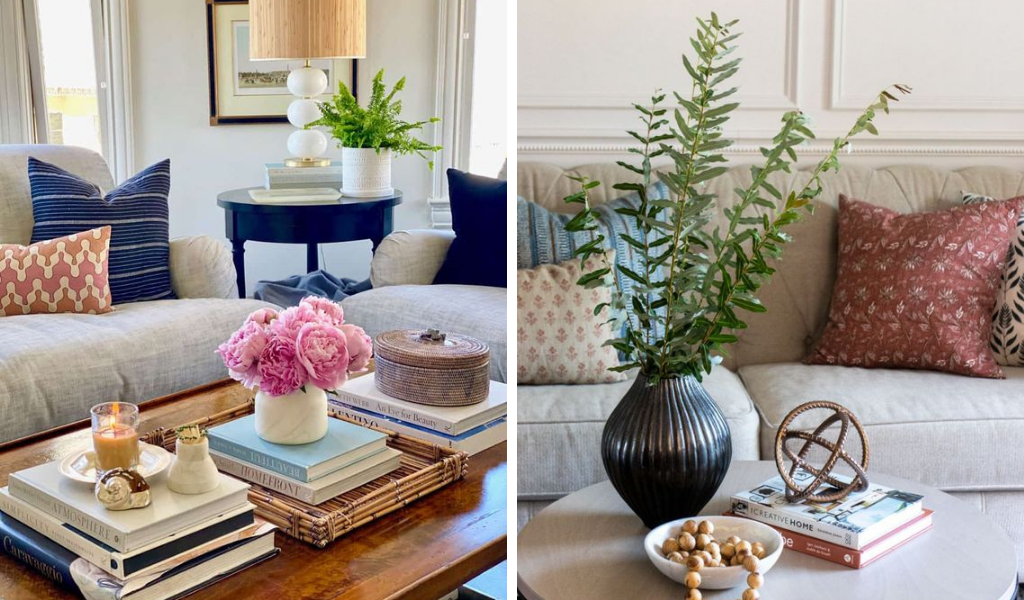 Do share your ideas of styling the coffee table, I would like to know more about it.